It's fun. It feeds. It's a challenge your dog needs! Nina Ottosson Treat Puzzle Games fight boredom, help reduce destructive behaviors & exercise your dog's mind. Use the Wobble Bowl as a puzzle game to provide fun physical and mental stimulation. Or use the Wobble Bowl as a slow feeder to slow your dog's eating pace and prevent bloat and indigestion. The Wobble Bowl holds up to 1 cup of food. The Wobble Bowl is a level 1 puzzle; perfect for dogs that have never used a treat puzzle before. The non-slip base is quiet on hard floors and won't scratch or scuff floors while your dog plays. The lid is removable for easy cleaning; hand wash with soap and water after the dog treats have been emptied.
makes feeding fun:
Replace your standard bowl with the Wobble Bowl to make meal time fun! This combination slow feeder and treat puzzle will help slow down your dog's eating pace while exercising your dog's mind. The Wobble bowl holds up to 1 cup of food.


how to play:
Fill the Wobble Bowl with your dog's kibble or favorite treats by removing the plug on the top of the lid and pouring the food in. Place the plug back in the lid, and let the games begin! For beginners, show your dog how to rock and wobble the bowl to get the food out.


bpa pvc & phthalate free:
Made with food safe materials that you can trust with your dog.


helps reduce destructive behaviors:
By creating a positive outlet for your dog's natural chewing, digging & hunting instincts, this puzzle toy helps redirect undesired behaviors. Treat puzzle's provides a fun physical & mental challenge for your pup.


interactive fun:
Regardless of their age, size or breed, this puzzle toy is great for dogs that need to slow their eating pace or need an outlet for extra energy. The clear lid allows dogs to see their treats and encourages them to work for their reward.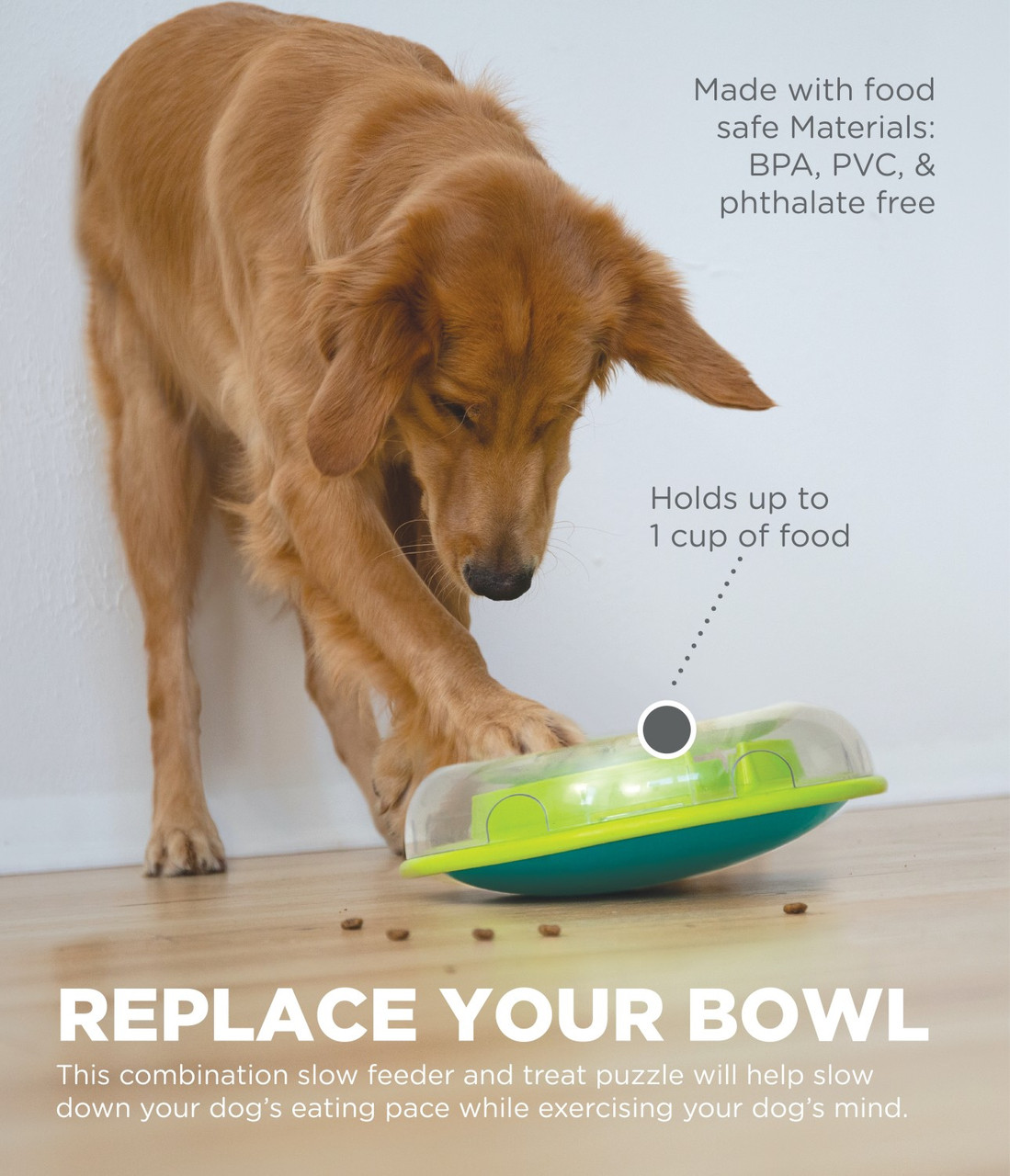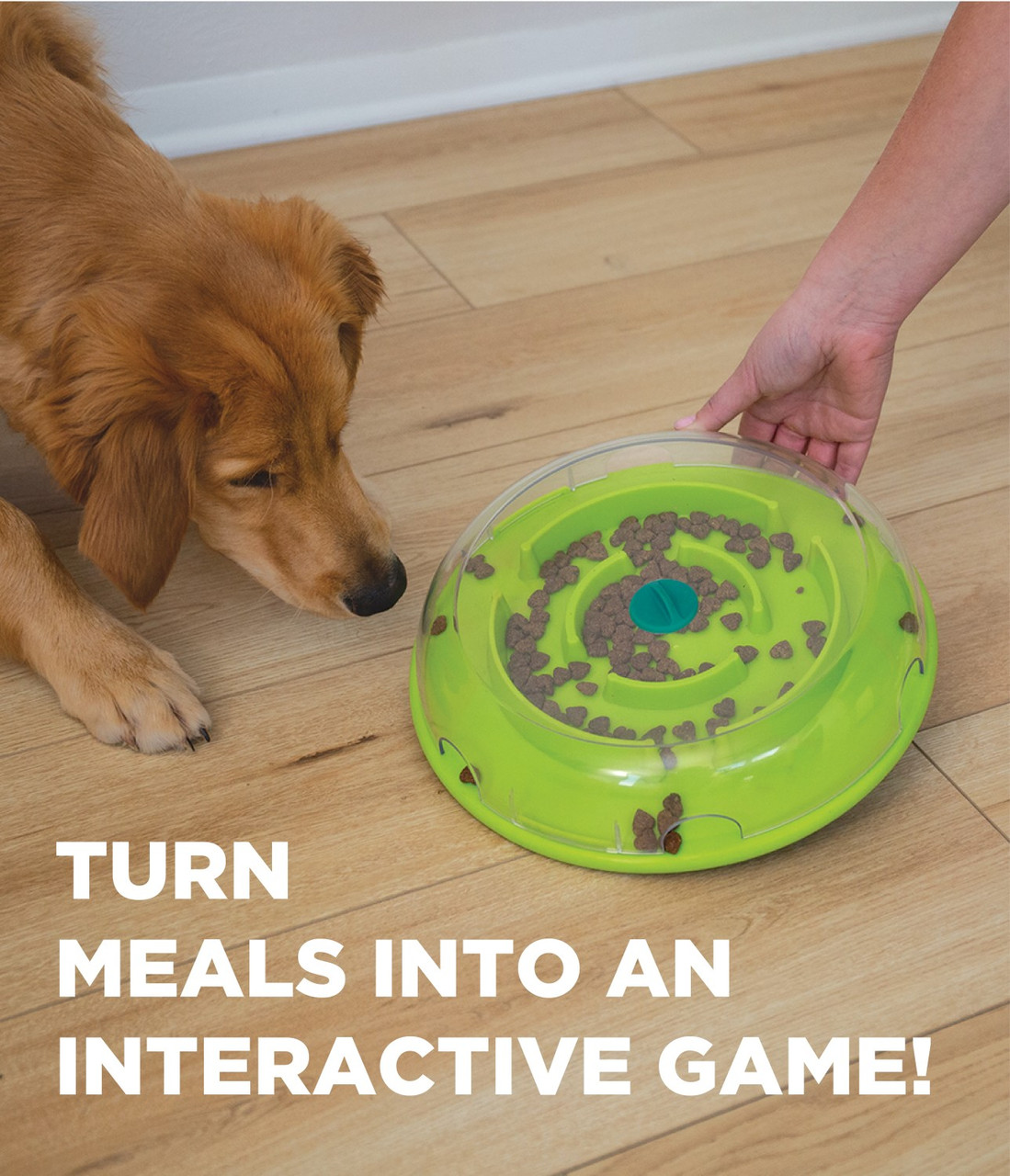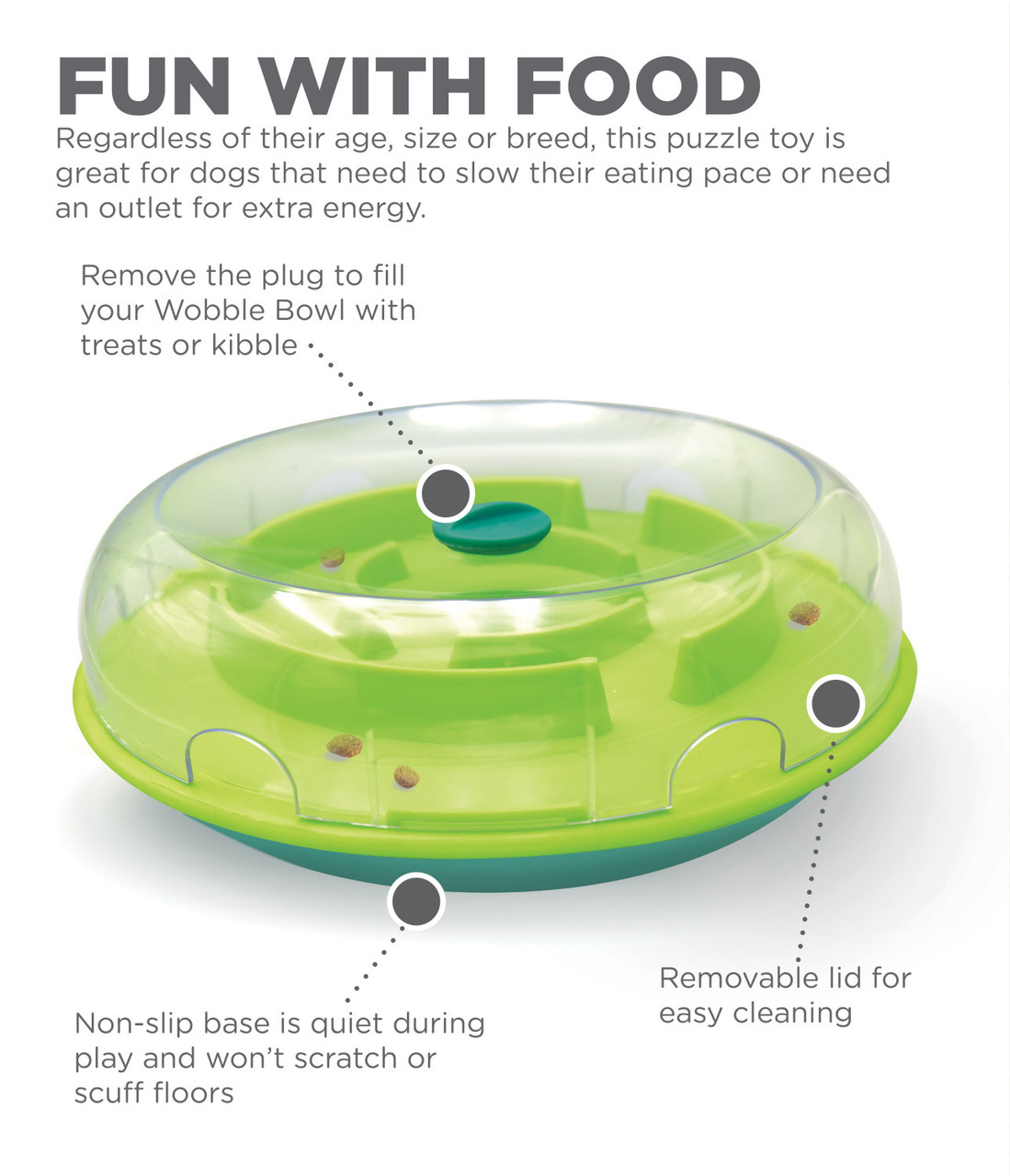 Size: One-Size

Color: Multi

Dims: 3.5" H x 11.6" L x 11.6" W
SAFETY AND CARE:

ALWAYS SUPERVISE your dog closely, teach your dog how the game works. Do not leave your dog alone with a treat puzzle, do not let your dog chew on the game or pieces. Inspect for damage and remove if broken. For dogs only, not a children's toy. When empty, store until next supervised use.